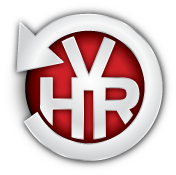 Vehicle History Report™
FREE Reports. Confident Buying.
Get your FREE Vehicle History Report™
By continuing you agree to our
Terms and Conditions
Report Provided by Carsforsale.com®, an Approved NMVTIS Data Provider
Quick, Comprehensive & Free Vehicle History Reports
Have piece of mind, pull your free Vehicle History Report™ before your next vehicle inspection or test drive. Better Decision Making. More Answers. Be confident in your next purchase. For FREE!
At Vehicle History Report™, we can help minimize your risk and prevent expensive mistakes when buying your next vehicle. With our user-friendly interface and reporting, performing your VIN check is easy at home or on the go.
Features
It's your garage. Let us help you fill it with a safe ride.
Full History
Comprehensive and easy-to-read, our free reports include detailed vehicle information, online history, insurance and title details regarding junk, salvage, flood, and more.
No Cost To You
Check any VIN before you buy, at no cost to you. We want you to have the most information possible when searching for a used car, truck or SUV or even selling your current one.
Accurate Data
Working with the National Motor Vehicle Title Information System (NMVTIS) and Carsforsale.com, Vehicle History Report™ has exclusive, one-of-a-kind vehicle reporting.
Millions Of Records
With information on approximately 96% of the vehicles in the United States and over 20 million listings with photos and historical listing price, Vehicle History Report™ is the perfect tool to help with your next car buying decision.
Frequently Asked Questions
What is a VIN
A VIN (Vehicle Identification Number) is a unique serial number used to identify individual vehicles by the automotive industry. 1981 and newer cars and light trucks will have a 17 digit VIN.
Where do you find the VIN?
Finding your VIN can be a bit tricky. Most VINs are located in the lower left corner of the dashboard. You can read this number by looking through the windshield. Also check inside the driver-side door, where the door latches. You can find the VIN on the vehicle's title, registration, or certificate of insurance as well. Once you have located your VIN, enter it into our 'Enter Your Vin' field.
Where does the Vehicle History Report information come from?
The National Motor Vehicle Title Information System (NMVTIS) is an electronic system that contains information on certain automobiles titled in the United States. NMVTIS is intended to serve as a reliable source of title and brand history for automobiles, but it does not contain detailed information regarding a vehicle's repair history. The Carsforsale.com offerings of vehicle photos, pricing, dealership details and date of posting of any vehicle that has a history on the inventory website are the first of their kind. Pricing & Mileage insights are offered by Carsforsale.com from make and model national averages.
What types of vehicles can I run a Vehicle History Report on?
Our database includes information on automobiles, buses, trucks, motorcycles, recreational vehicles, motor homes, and truck tractors. In some cases, we may not include some commercial vehicles. The NMVTIS database became publicly available in 2009, and while it contains information on many older vehicles its focus is on vehicles 1981 and newer.